Punch Taverns downs 1,300 more pubs
Punch Taverns has posted losses of £160m, and is shedding more of its portfolio. Time to think outside the barrel?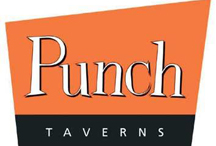 More reason for the embattled UK pub industry to stare forlornly into its pint: Punch Taverns is offloading 1,300 more of its leased pubs, on top of around 900 it sold last year.
Core earnings at the group's leased pubs fell by 11% in that period, thanks to the recession, beer duty hikes and the supermarkets' cheap booze deals. Pre-tax profits came in at £131m for the year to August, almost a fifth lower than in 2009. Then there were exceptional charges, such as the disastrous £218m write-down of the value of its estate.
It's not the best welcome for new chief exec Ian Dyson, who joined last month after being overlooked for Sir Stuart Rose's job at M&S. He'll certainly be wishing he was running a company that didn't have such a stinking hangover – or at least one with a different operating model. His comparatively spritely rivals JD Wetherspoon and Mitchells & Butlers both directly manage all their pubs, giving them more control over pricing and purchasing and, consequently, a slightly better stab of riding out the recession unscathed.