'Push that ass up that hill' - why sport is like business
If you were an attacker in school hockey, chances are you go on the front foot in business, says A Very Good Company founder Natalie Campbell.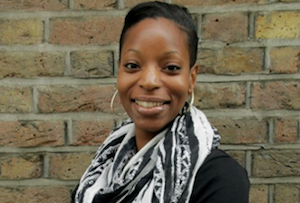 I'm trying to make a lifestyle shift toward healthy living, with lots of exercise, a reduction in my over-consumption of Dominos pizza (super thin base? Yes please!) and time for meditation. I have started to notice that when I need to push through a pain barrier in the gym I think about winning at work or in my career more generally. When the evil PT shouts 'push-that-ass-up-that-hill', cursing aside, I start imagining hearing the news A Very Good Company has signed a major new contract or a company I am working has won a big piece of business.

Because I have yet to master the silent mind in meditation, I used the time in my recent session to reflect on the connection between sport, achievement and business. There are lots of books about it but, me being me, I don't have the time (read: not fussed) to read or Google them, so I am going to offer my own heart-and-head contribution.

Think back to when you played sport in school, team sports in particular. Did you always end up playing the same sort of position? I did. I played Wing Attack (WA) in netball, a forward position in basketball and something attack-related in hockey (I wasn't very good, hence the fuzzy memory).

Lo and behold, I play similar roles in my career.

For those of you that don't know the game of netball, firstly, shame on you - we have a brilliant England team. But, for reference, WA is the second attack position after the Centre. WAs can access two thirds of the court - the central and goal-scoring thirds - but they cannot enter the shooting area. This means I can drive forward towards success in a game, but I can't take the final shot.

I always wanted to be the Centre, as they were essentially the lead player; but whenever I did get the chance I found having to be a jack-of-all-trades tiring and would usually injure myself. (My dad picked me up from A&E after matches on a regular basis - let's just say we played hard and we played to win.) I was however, team captain for most matches, a role that should have been assigned to the centre. On the other hand, I hated playing defence - it was such an alien role for me.

It is no coincidence now that I like taking on opportunities that enable me to catalyse activity, drive toward achieving a goal or set up partnerships, but that I never do the really detailed work (the final design, the website build, the writing of the report, etc). Back in my netballing days I was responsible for the team as captain. I don't take the winning shot now, and I'm not even the MD anymore, but I am still the boss.

Have a think about it. What roles did you play at school? Do they relate to how you perform now and the positions you've had through-out your career? Sport has rules to follow, so a lot of how we behave in a game is defined by those. In business there is more room to write your own, but I still think I'm on to something. But of course I would - belief is everything.

I'm going to take a guess at what positions these celebrities and entrepreneurs would have played if netball was their game of choice.
J.K. Rowling
JK would have been a Goal Shooter - focused on the target and a slick shot, but low profile on the team, even if all the goals went in.
Victoria Beckham
VB would have been Centre for sure - probably very fast, nimble and a quiet leader, but always setting the team up to win.