Pushy parents ring up the profits for private tuition businesses
The tuition industry is on a roll as paranoid parents everywhere create a huge demand for private tutors.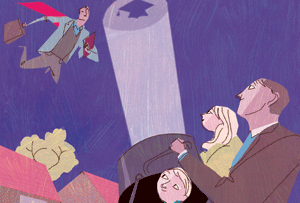 Emma, a novelist with two children, lives in north London - prime private-tutoring territory. Here, tutors are booked for years, their names whispered or withheld, while school gates thrum with news from tuition's front line - the kitchen table. 'It's the sole topic of conversation,' says Emma. 'Up here, a tutor is a fashion accessory. Drives me mad.'
Something has happened in tuition. About a decade ago, paying for a private tutor was seen as something to keep quiet about.
But over the past few years, Deborah Hogarth, marketing manager of tuition agency Fleet Tutors, has seen ambition trump embarrassment.