What now for Putin after EU tightens Russia sanctions?
The pressure on the rouble has eased a bit, so the Russian president will just keep on sticking two fingers up until something gives.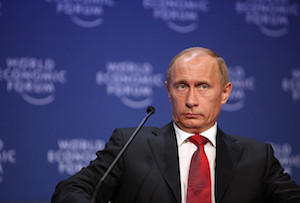 There is no sign of a détente in the new Cold War between Russia and the West (Winter has come after all). EU leaders said they would 'stay the course' as they slapped more sanctions on Russia yesterday and Putin - well Putin was his usual self.
The EU also said it was 'ready to take further steps if necessary' as it announced further curbs on investment in Crimea, which Russia annexed from Ukraine earlier this year, including banning cruise ships from stopping off there (Black Sea package holidays will never be the same again).
And, as fighting continues to rage in eastern Ukraine, German chancellor Angela Merkel was pretty clear the sanctions weren't going anywhere – despite Germany's high levels of exports to Russia.