Putting an end to corruption
A trillion dollars a year are paid globally in bribes. It's a curse and will take more than the Bribery Act here and tougher laws in the US to sort out, says Oliver Bennett.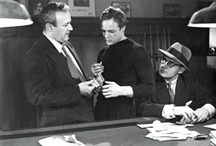 While on a recent work-finding visit to a major Gulf state, Jack Darby, who works for a big London architectural firm, was given an offer he could refuse: to take on a 'sponsor' to grease the deal. 'I didn't want to go along with it at all and said so,' says Darby (not his real name). 'It's surprisingly common in international construction contracts, but a kind of bribery. These "sponsors" are often connected to the ruling elite and you're expected to pay them a retainer to make "connections".' Darby declined and didn't get the contract. But somebody else did.
Or take the extraordinary case of Japanese imaging giant Olympus, whose first non-Japanese boss, Michael Woodford, was peremptorily fired last month, he says for questioning the size of payments made to advisers as part of the £1.4bn acquisition of UK medical supplies firm Gyrus in 2008. Woodford has taken the case to the SFO, while the Olympus board is said to be mulling legal action against him.
Consider also Will Mitting, who set up a financial magazine in Malawi three years ago and found that he had to make bribes to printers and even payments to get invoices paid. 'Otherwise, your invoice would stay there for six months, for the sake of about 50p. So you do it. In fact, if you don't "tip" in Malawi you're out of the game. It's woven into the system. Everyone's involved and you despair.'