Putting more women on your board won't automatically make your company perform better
Diverse companies outperform their peers, but we may be confusing correlation with causation.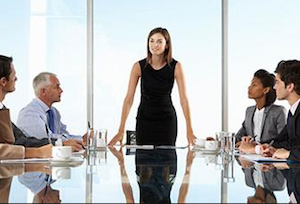 Diverse companies are more successful - and there's plenty of evidence to support what is becoming an increasingly accepted fact in business.
Companies in the top quartile for racial and ethnic diversity are 35% more likely to have financial returns above the national industry average, according to a McKinsey report released earlier this year. Companies in the top quartile for gender diversity are 15% more likely to outperform their industry peers.
The received wisdom seems to be that it's is good for business. But are we looking at the issue the wrong way around? Could it not be that a company culture that fosters diversity is also the reason why a company performs better? Innovative, forward-thinking companies are more likely to be receptive to new ideas – such as taking active steps to hire more female directors. It's not a stretch to think that these are also the sorts of businesses that achieve better results.