PwC pockets £652m from Lehman's collapse...so far
Accountants PwC have paid themselves a massive £652m since they started clearing up the mess of Lehman's, and they're nowhere near done...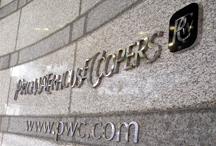 It was the largest corporate insolvency in the history of capitalism, and now it looks like it'll be the largest administrators' fee, too. The guys at PwC (formerly known as PricewaterhouseCoopers) have paid themselves £652m since the US bank went under back in 2009, and PwC was appointed to pick up the pieces.
To put that in context, that amounts to about £400,000 per day, since the first day PwC landed the contract to handle the bank's demise. At least £73m of those fees were earned in the six months to the end of December last year.
But the fat lady isn't singing yet – she hasn't even warmed up. PwC says that it may take another five years to finish the job, as there are still hundreds of thousands of creditor and debtor claims to attend to.