Q&A: David Gill, CEO of Manchester United
The business brain behind one of the UK's most successful clubs, Manchester United, talks to MT about working with Alex Ferguson, staying focused, and going East, Far East.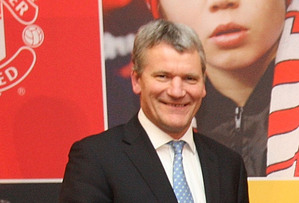 He's the foil to Ferguson's managerial brilliance, and one of the longest-standing CEOs in the business. Here, Manchester United boss David Gill takes time out to answer a few of MT's questions...
What's the secret to your success?
In the mid nineties, the Club took the decision that in order to keep United ahead of the rest of the game on the pitch, similar efforts would have to be made off the pitch. So we make a concerted effort to recruit the best candidates around for our back operations vacancies – whether they have a football background or not. I think you can see from the performance of the business, as well as that of the team, it has been very successful.
What challenges have you overcome as a business?
But I think that, as a club, we have been very good at focusing on our core business – football – and not being distracted by other opportunities that have arisen. And we retain a very strong sense of our role to promote the wider interests of the game.