Q&A: Meet the man who brought eBay to Europe
Michael Van Swaaij, former vice president of eBay Europe and ex-interim chief executive of Skype talks Meg Whitman, saving startups and doing business in Russia.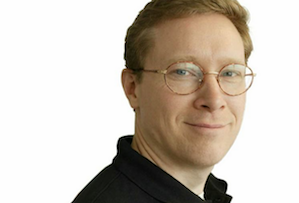 So Michael – how did you end up working with eBay in the early days?
I used to work in media for German music giant BMG and it was my job to look at what would happen to media in the future. I started to look around and found things like America Online (you'll know it as AOL) and set up a joint venture bringing it to Europe – I ran that for a while and then started to look around for what would be next. At this point I stumbled across a startup in the Valley called eBay. I gave them a call and said 'you should bring this to Europe.' They replied saying 'no way we're just about buying collectables – it's a very American thing.' But I persuaded and joined them as head of eBay Europe.
So we have you to thank for eBay here in Blighty then?