Qatar could be buying Formula One
Miami Dolphins' owner is reportedly working with the Qataris to finally get CVC off the hook. But what about Bernie?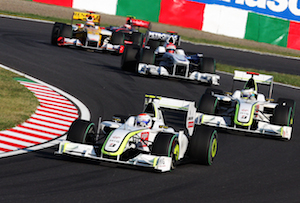 Formula One's owners CVC Capital Partners may finally be getting rid of its cash cow, after years of attempts to float or sell off the increasingly struggling motorsport. The owner of American football team Miami Dolphins is reportedly teaming up with the Qataris to buy the private equity firm's controlling stake for $7-8bn (£4.4-5.1bn).
RSE Ventures, which was founded by 75-year-old American sports and property magnate Stephen Ross, is looking to buy CVC's 35.5% stake in F1, according to both the FT and Reuters. It's apparently being backed by Paris St-German football team owner Qatar Sports Investments, but there's no formal offer on the table just yet.
CVC tried and failed to float the sport twice in 2012 and 2013. After the first flop, it sold down its 63% stake to US investment giants Blackrock and Waddell & Reed and Norway's Norges Bank for $1.6bn. Last year American cable TV giant Liberty walked away from a bid.