Qataris finally back $80bn Xstrata-Glencore merger
It looks like one of the most significant hurdles in the proposed merger between the two mining giants has been surmounted. The Qataris are getting behind the deal.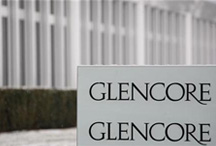 The proposed merger of commodities and mining firm Glencore and mining outfit Xstrata is on the home straight today, after the latter's second-largest shareholder, Qatar Holdings gave its assent to the deal. In a statement, the investor said: 'QH continues to see merit in a combination of the two companies and is satisfied with the terms of the proposed merger, having secured the improved exchange ration of 3.05 new Glencore shares for every one existing Xstrata share.'
That last bit sounds tedious and technical, but it is significant given how hard-won that element of the deal has been. Just under three months ago, it looked like the deal had come off the rails because the Qataris suddenly demanded more lucrative terms from the deal. This prompted Glencore's chief, Ivan Glasenberg, to play hardball, and claim the merge was 'not a must-do deal.' Following that, things went quiet for a couple of weeks while
A remaining hurdle for the deal is the issue of pay and bonuses. Qatar Holdings, despite having backed the main terms of the merger, has said that it would abstain on a related vote on proposed multi-million pounds payments for Xstrata's board members to keep them on board post-merger. Other Xstrata shareholders are pretty sniffy about that element of the deal, with Standard Life criticising the proposed payments.