'QE not enough' says Turner in bid for BoE top job
Current chair of the FSA Lord Turner reckons that radical new economic policies are required to avoid a 'no growth' lost decade in the UK.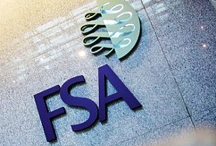 In a speech last night at the Mansion House, Turner was openly critical of the Bank of England's quantitative easing programme, saying that the policy is out of steam and increasingly ineffective and calling for 'innovative and unconventional policies' to get growth going again.
Hmm. Could this high-profile new stance have anything to do with the facts that the FSA is about to be wound up and that Turner is the leading external candidate to take over from Mervyn King as governor of the Bank of England? Members of the audience could certainly be forgiven for thinking that the former McKinsey consultant and vice-chairman of Merrill Lynch Europe was making a not-so-veiled pitch for the governor's job.
Exactly what these wizard new wheezes might be he did not elucidate, but the received wisdom is that he is probably referring to some form of 'Helicopter money'. Turner is known to favour a version of this extreme form of intervention that amounts to telling the Treasury that it won't have to pay back some or all of the £375bn of government debts which the Bank acquired as a result of QE. Some of that debt is due for repayment next year, and rolling it over on a zero interest basis would amount to the Bank writing it off. So much for moral hazard - try suggesting that approach with your mortgage provider and if all you get is laughed out of court you'll have got off lightly.