QinetiQ bonanza bad news for taxpayer
It may have taken several years, but the National Audit Office has finally come to the same conclusion as many people did at the time: that the privatisation of research group QinetiQ was a pretty rotten deal for the UK taxpayer.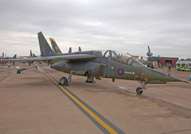 After a long investigation into the part-sale of QinetiQ (the MoD's Defence Evaluation and Research Agency, as it used to be known) to US private equity firm The Carlyle Group, the NAO has concluded that the price agreed for the business was much lower than it should have been – meaning that the exchequer lost out on millions of pounds in potential proceeds.
The government span QinetiQ out of the MoD in 2001, with a view to developing its technology for commercial use. Two years later it sold a 37.5% stake to Carlyle, which had a long history of investing in defence-related businesses in the US, for £42m – valuing the business at £342m. By the time the company went public in London in 2006, its value had soared to £1.3bn.
As a result, a few civil servants got very lucky indeed. Chairman Sir John Chisholm's £130,000 of shares were suddenly worth £26 million, while CEO Graham Love's £110,000 investment turned into £21.3 million. Overall, the group's management team made a 20,000% profit in three years. 'We consider that the returns in this case exceeded what was necessary to incentivise management,' the NAO said primly – possibly the understatement of the year.