Queen of the skies: easyJet CEO Carolyn McCall on piloting into the FTSE100
The MT Interview: Carolyn McCall has been dismissed as a 'media luvvie'. But she can afford a smile of satisfaction now, after she successfully launched easyJet into the FTSE100 in March.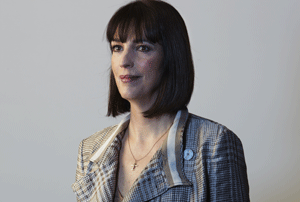 It's bloody early. A freezing spring morning on the apron of gate 52 at Gatwick's North Terminal. A troupe of Cossack dancers in full regalia try to keep warm as they get ready to leap about for the entertainment of the assembled media.
The UK's aviation minister, Simon Burns, waits in the background, smiling weakly. You can blame Richard Branson for the palaver. No announcement in the airline industry can now be made without a contrived airport photo opportunity. (Old Beardie's most recent stunt involved him appearing not in a dress but lifting a kilt for the Nikons to reveal a nasty pair of white Y-fronts printed with the legend 'stiff competition'.)
Today, however, is easyJet's day. The dancing Cossacks do their turn, but the centre of attention for the snappers and camera crews is Carolyn McCall, easyJet's 51-year-old boss, looking her usual confident, soignee best in a black frock.