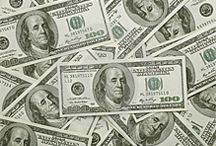 Quote of the day
'It's everything Republicans have demanded wrapped up in a bow and delivered to their door' - As the deadlock over ways to cut the US deficit continues, Democrat Harry Reid says he can't understand why the Republicans don't support his plan calling for a $2.7 trillion deficit reduction over the next decade.
Published: 27 Jul 2011
Last Updated: 09 Oct 2013
.
Find this article useful?
Get more great articles like this in your inbox every lunchtime