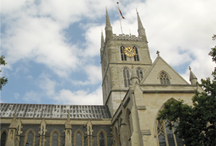 Quote of the day
'People don't want to leave their relatives with a big bill' - Mike McCollum, chief executive of the UK's only listed undertaker, Dignity, says revenues are higher as the number of pre-arranged funeral plans sold has doubled in the past three years.
Published: 28 Jul 2011
Last Updated: 09 Oct 2013
.
Find this article useful?
Get more great articles like this in your inbox every lunchtime