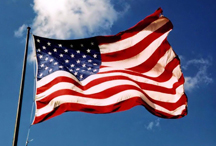 Quote of the day
'This deal is a sugar-coated Satan sandwich. If you lift the bun, you will not like what you see' - As a US debt deal passes at the eleventh hour, not all the politicians were happy with the result. Democrat Emanuel Cleaver expresses his frustration that the plan relies on spending cuts, and not raising taxes for the rich.
Published: 02 Aug 2011
Last Updated: 09 Oct 2013
.
Find this article useful?
Get more great articles like this in your inbox every lunchtime