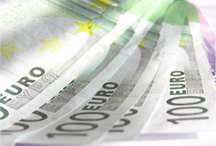 Quote of the day
'It was very lacklustre and very low key, a tepid soup for a very ill patient' - Italian Prime Minister Berlusconi broke a rare silence to address parliament yesterday but his speech did little to impress polticial analyst James Walston, who wasn't convinced by what he said.
Published: 04 Aug 2011
Last Updated: 09 Oct 2013
.
Find this article useful?
Get more great articles like this in your inbox every lunchtime