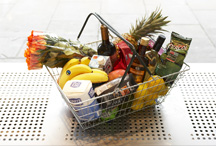 Quote of the day
'We believe this is a secret test of geographic pricing.' A retail executive tells the Sunday Times that Tesco is breaking its national pricing policy by selling products more cheaply in Scotland than England.
Published: 08 Aug 2011
Last Updated: 09 Oct 2013
.
Find this article useful?
Get more great articles like this in your inbox every lunchtime