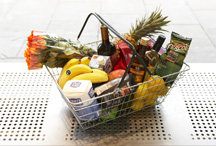 Quote of the day
'Shoppers don't want to spend time constantly checking prices or logging on to a computer to print out a coupon at home. We're doing the maths and the work so they don't have to' - Sainsbury's is the latest supermarket to join the price war, promising to refund the difference of branded goods if they can be bought more cheaply at Asda or Tesco. Commercial director Mike Coupe says Sainsbury's has the edge because customers don't have to print out a coupon.
Published: 16 Aug 2011
Last Updated: 09 Oct 2013
.
Find this article useful?
Get more great articles like this in your inbox every lunchtime