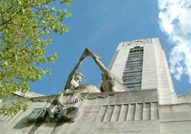 Quote of the day
'It's like a drug. We can't carry on as we are, expecting the next generation of taxpayers to pick up the tab. We must first acknowledge we've got a problem.' Andrew Tyrie, the Treasury Select Committee's Conservative chairman, calls on George Osborne to launch an immediate review into the dependence on PFIs (when private companies share the cost of government projects). The committee says its reliance on such projects could end up costing up to 1.7 times as much as paying for it directly out of the public purse.
Published: 19 Aug 2011
Last Updated: 09 Oct 2013
.
Find this article useful?
Get more great articles like this in your inbox every lunchtime