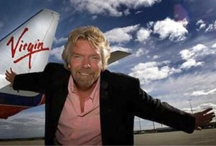 Quote of the day
'She was wondering when a Director was going to shout CUT!' - In a blog, entrepreneur Richard Branson describes the heroic actions of actor Kate Winslet, who carried Branson's 90-year-old mother to safety as his house on Necker Island burned to the ground after a lightning bolt struck it last night.
Published: 23 Aug 2011
Last Updated: 09 Oct 2013
.
Find this article useful?
Get more great articles like this in your inbox every lunchtime