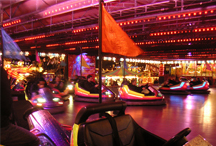 Quote of the day
'Like most operators of dodgems we decided long ago [on] a 'no deliberate bumping' policy' - Butlins responds to accusations by the Health and Safety Executive that it's using elf'n'safety as an excuse to protect itself from litigious customers. Butlins, though, said it wanted people to enjoy a 'fun experience in a safe environment'. Which seems to be rather missing the point...
Published: 24 Aug 2011
Last Updated: 09 Oct 2013
Find this article useful?
Get more great articles like this in your inbox every lunchtime