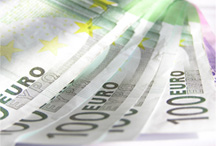 Quote of the day
'We, the presidents and leaders of industry, businessmen and women, bankers and wealthy citizens, would like the richest people to have to pay a 'special contribution'' - In a letter to the French government, a group of 16 of France's wealthiest people have demanded to be taxed more. It's only a couple of weeks since Warren Buffett asked for the ultra-rich to be taxed more. Seems odd...
Published: 25 Aug 2011
Last Updated: 09 Oct 2013
.
Find this article useful?
Get more great articles like this in your inbox every lunchtime