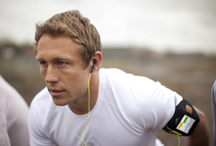 Quote of the day
'It is about creating something and branching into a new market that doesn't leave itself contained in that [rugby] bracket and allows us to grow.' England fly-half Jonny Wilkinson is launching a clothing range, Fineside, with his brother, he tells the Daily Telegraph.
Published: 30 Aug 2011
Last Updated: 09 Oct 2013
.
Find this article useful?
Get more great articles like this in your inbox every lunchtime