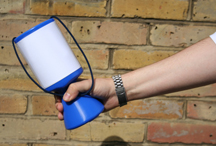 Quote of the day
'It is vital commercial companies act responsibly and be transparent on their charity bags' - Mike Lucas, retail director for the British Heart Foundation, says only a third of goods donated to door-to-door charity bag collectors end up in charity shops, with most sold abroad for a profit.
Published: 31 Aug 2011
Last Updated: 09 Oct 2013
.
Find this article useful?
Get more great articles like this in your inbox every lunchtime