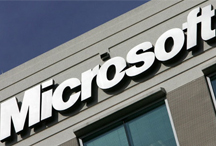 Quote of the day
'The alcohol made freely available included neat vodka which could be drunk from an ice fountain, and a very strong German liquor called Jagermeister.' Papers submitted to the High Court by a former UK Microsoft executive, say drunkenness and outrageous misbehaviour were rife at the organisation's annual sales conference. Office parties, eh...
Published: 01 Sep 2011
Last Updated: 09 Oct 2013
.
Find this article useful?
Get more great articles like this in your inbox every lunchtime