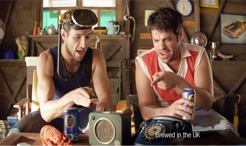 Quote of the day
'It was pretty clearly frivolous and petty' - A Foster's spokesman says the group is pleased the Australia's takeovers watchdog rejected efforts by brewer SABMiller to force a review of the financial statements of Foster's Group, which is battling a $10 billion takeover bid.
Published: 08 Sep 2011
Last Updated: 09 Oct 2013
.
Find this article useful?
Get more great articles like this in your inbox every lunchtime