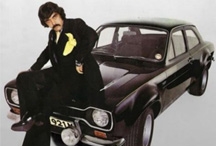 Quote of the day
'My fuel efficiency is less. I don't dispose of it like I used to - I put it in and it turns to fat' - Ex-racing driver Allan Wilkinson admits he's put on a few pounds as he recreates the famous Ford advert he originally starred in 37 years ago.
Published: 09 Sep 2011
Last Updated: 09 Oct 2013
.
Find this article useful?
Get more great articles like this in your inbox every lunchtime