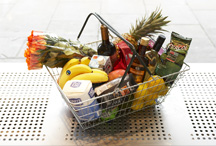 Quote of the day
'People talk glibly about price wars at supermarkets, but this time the mood feels very different' - An anonymous supplier says the mood among supermarkets has become rather ominous, after Sainsbury's announced it's planning to launch a new hi-tech promotion as part of the ongoing supermarket price war. Next time you need a loaf of bread, shop at your own risk...
Published: 12 Sep 2011
Last Updated: 09 Oct 2013
Find this article useful?
Get more great articles like this in your inbox every lunchtime