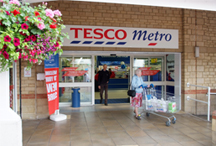 Quote of the day
'We're a bit baffled by this ruling. [How] can an ad showing a genuine Tesco farmer be misleading?' - A Tesco spokesperson says he's slightly perplexed at the Advertising Standards Authority's decision to ban the supermarket from re-broadcasting a TV ad which shows pigs roaming freely in a field.
Published: 14 Sep 2011
Last Updated: 09 Oct 2013
.
Find this article useful?
Get more great articles like this in your inbox every lunchtime