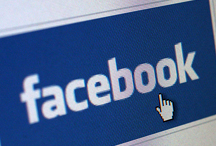 Quote of the day
'Hey, that's a good idea, cracking like that - it could be huge. Think someone will steal it?' Tyler and Cameron Winklevoss, the twins whose story was immortalised in Facebook film The Social Network, poke fun at Mark Zuckerberg in an add for pistachio nuts. Having repeatedly failed to sue Zuckerberg, we can't help but think the 'Winklevii' are rather clutching at straws....
Published: 15 Sep 2011
Last Updated: 09 Oct 2013
.
Find this article useful?
Get more great articles like this in your inbox every lunchtime