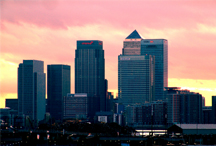 Quote of the day
'We did eat our own cooking and we choked on it' - Morgan Stanley's John Mack's response when questioned about the bank's investment in toxic assets during an inquiry on the financial collapse last year. Mack, Morgan Stanley's chairman, announced today he's stepping down after 30 years at the bank.
Published: 16 Sep 2011
Last Updated: 09 Oct 2013
.
Find this article useful?
Get more great articles like this in your inbox every lunchtime