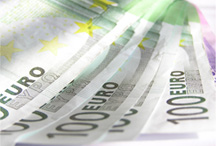 Quote of the day
'It's a bit like botox. It looks good for a while but will eventually start to sag again' - Alliance Trust's Katherine Garrett-Cox dismisses Europe's attempts to bail out debt-ridden countries as economic cosmetic surgery.
Published: 20 Sep 2011
Last Updated: 09 Oct 2013
.
Find this article useful?
Get more great articles like this in your inbox every lunchtime