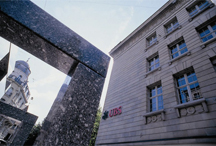 Quote of the day
'He is sorry beyond words for what happened...he stands now appalled at the scope of the consequences of his disastrous miscalculations' - Barrister Patrick Gibb defends UBS' alleged rogue trader Kweku Adoboli, who yesterday appeared before magistrates charged with losing the bank $2.3bn (£1.5bn) in unauthorised trading.
Published: 23 Sep 2011
Last Updated: 09 Oct 2013
.
Find this article useful?
Get more great articles like this in your inbox every lunchtime