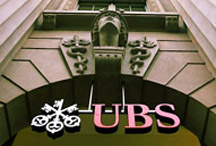 Quote of the day
'As soon as we found out that a single trader had lost what would surely have been their entire quarterly profit, (Gruebel) was just waiting to fall down and die' - Michael Robinson, a former U.S. Securities and Exchange Commission official who advises banks and companies on crisis communications, says it was inevitable that UBS CEO Oswald Gruebel would have to resign.
Published: 26 Sep 2011
Last Updated: 09 Oct 2013
.
Find this article useful?
Get more great articles like this in your inbox every lunchtime