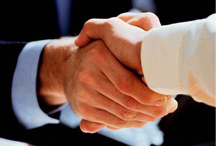 Quote of the day
'[Trying] to do an equity deal... against a cash bid, is like playing uphill and into the wind' - David Roper, chief executive of turnaround specialist Melrose, on why the company pulled out of the running for engineer Charter, clearing the way for American manufacturing group Colfax.
Published: 29 Sep 2011
Last Updated: 09 Oct 2013
.
Find this article useful?
Get more great articles like this in your inbox every lunchtime