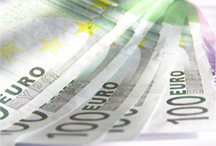 Quote of the day
'From the modelling we have done, the uncertainty is already affecting the recovery and the risks would be very, very great' - An unnamed Treasury official suggests to the Financial Times that a break-up of the Euro may be more imminent than many had suspected.
Published: 03 Oct 2011
Last Updated: 09 Oct 2013
.
Find this article useful?
Get more great articles like this in your inbox every lunchtime