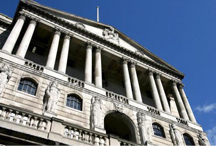 Quote of the day
'[QE2] would be a Titanic disaster. Buying gilts is not what we need to revive the economy.' Ros Altmann, Saga Director General, says the Bank of England's decision to inject a further £75bn into the economy will increase inflation, pushing more pensioners into poverty.
Published: 07 Oct 2011
Last Updated: 09 Oct 2013
.
Find this article useful?
Get more great articles like this in your inbox every lunchtime