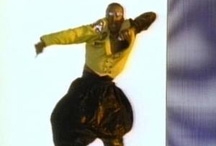 Quote of the day
'The real question is: should it be more than just keywords and those ten blue links?' MC Hammer plans to topple Google by launching his own internet search engine, WireDoo. But you 'can't search this' yet: the service doesn't launch until December.
Published: 21 Oct 2011
Last Updated: 09 Oct 2013
.
Find this article useful?
Get more great articles like this in your inbox every lunchtime