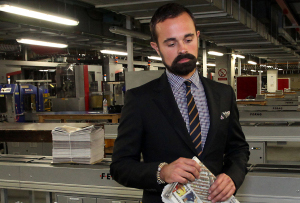 Quote of the day
'I don't hang out with other oligarchs, I don't fear for my life' - In an interview with Radio 4's Today programme, Evgeny Lebedex (son of Independent and Evening Standard owner Alexander) dispels some of the myths of what life's like as a Russian billionaire. No bodyguards, apparently. What a let-down.
Published: 26 Oct 2011
Last Updated: 09 Oct 2013
Find this article useful?
Get more great articles like this in your inbox every lunchtime