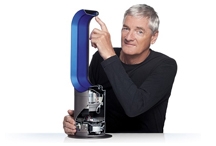 Quote of the day
'It is galling and mind-boggling. There is something very odd when we get support from the French courts but not from the British' - Inventor Sir James Dyson criticises the British courts after losing an appeal against a Chinese firm, which he accused of copying his design.
Published: 28 Oct 2011
Last Updated: 09 Oct 2013
.
Find this article useful?
Get more great articles like this in your inbox every lunchtime