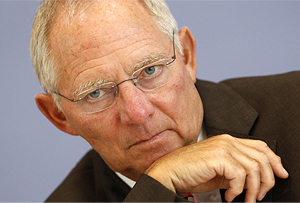 Quote of the day
'This isn't only the most expensive gift ever for Schaeuble. It's the most embarrassing' - German paper the Frankfurter Rundschau comments on the 55bn euros 'mislaid' (and subsequently recovered) by nationalised bank Hypo Real Estate, for which finance minister Wolfgang Schaeuble is responsible. Not a good look, considering Germany's steady criticism of Greece's banking practices...
Published: 02 Nov 2011
Last Updated: 09 Oct 2013
.
Find this article useful?
Get more great articles like this in your inbox every lunchtime