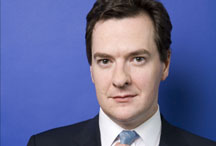 Quote of the day
'Apologies for not being properly dressed. I'm not doing a Gordon Brown. It's not out of ideological fervour. I've come straight from a meeting with finance ministers in Brussels. I just thought it would be better to turn up here in a suit than Brussels in a dinner jacket.' A self-conscious George Osborne finds an excuse for his inappropriate attire at last night's (black tie) National Business Awards.
Published: 09 Nov 2011
Last Updated: 09 Oct 2013
Find this article useful?
Get more great articles like this in your inbox every lunchtime