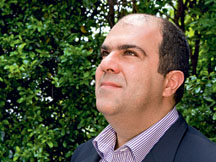 Quote of the day
'In a biblical-type move, you even tried to turn my own brother to vote against [me], but you were unsuccessful.' The latest revelation from disgruntled easyJet founder Stelios Haji-Ioannou. In a recent email to the board, Sir Stelios accuses chairman Sir Mike Rake of using a 'divide and rule' strategy to isolate him from the other shareholders. The row all started after his attempt to ditch non-exec Rigas Doganis was blown off course by a surprise dividend announcement - a surprise both because of timing, and the fact that the sum was far below Stelios' expectations...
Published: 14 Nov 2011
Last Updated: 09 Oct 2013
.
Find this article useful?
Get more great articles like this in your inbox every lunchtime