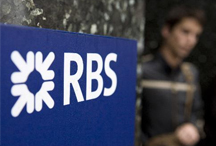 Quote of the day
'They are thinking [UK banks are] a dumb place to put more capital' - RBS boss Stephen Hester hits back at claims by economists that banks should find it easy to raise more capital by pointing out that investors aren't keen. 'I would be interested to see the investor who wants to put more capital towards UK banks at the moment,' he said.
Published: 24 Nov 2011
Last Updated: 09 Oct 2013
.

Find this article useful?
Get more great articles like this in your inbox every lunchtime