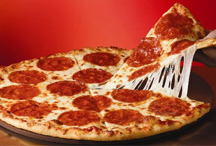 Quote of the day
'If Germany is not bigger than the UK we've failed,' Despite Domino's Pizza only having four outlets in Germany, the pizza chain's incoming CEO Lance Batchelor says there's scope for up to 3,000 shops. That's more than four times the number in the UK. How's that for an extra topping.
Published: 29 Nov 2011
Last Updated: 09 Oct 2013
.
Find this article useful?
Get more great articles like this in your inbox every lunchtime