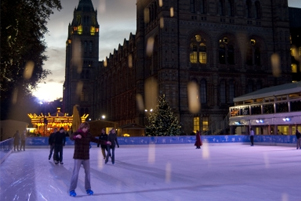 Quote of the day
'It is an act of God - there is absolutely nothing we can do' - Brian McAteer from Tunbridge Wells Borough Council laments the effect of mild winter weather on the council's outdoor ice rink, which has had to be shut down because it was melting. He echoes complaints by Topshop boss Sir Philip Green. The retailer's sales slid by 1.8% as consumers held back on stocking up on winter woollies.
Published: 30 Nov 2011
Last Updated: 09 Oct 2013
.

Find this article useful?
Get more great articles like this in your inbox every lunchtime