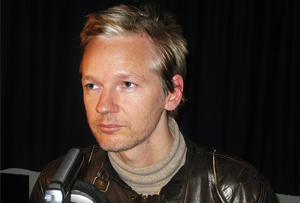 Quote of the day
'Who here has an iPhone? Who here has a BlackBerry? Who here uses Gmail? Well, you're all screwed' - Outspoken Wikileaks founder Julian Assange warned yesterday that more than 150 organisations have the capability to use smartphones as tracking devices. 'Intelligence contractors are selling right now to countries across the world mass surveillance systems for all those products,' he said. Eeek.
Published: 02 Dec 2011
Last Updated: 09 Oct 2013
Find this article useful?
Get more great articles like this in your inbox every lunchtime