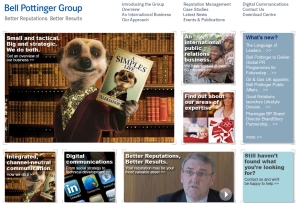 Quote of the day
'I've been working with people like Steve Hilton, David Cameron, George Osborne for 20-plus years. There is not a problem getting the messages through' - Former Tory MP Tim Collins, now a senior director at PR firm Bell Pottinger, is caught out in secret tapes by the Bureau of Investigative Journalism offering 'access' to political figures including the Prime Minister and George Osborne. Downing Street was swift to depend itself: 'Bell Pottinger nor any other lobbying firm has any say of influence over government policy,' it said.
Published: 06 Dec 2011
Last Updated: 09 Oct 2013
.
Find this article useful?
Get more great articles like this in your inbox every lunchtime